Business Credit Card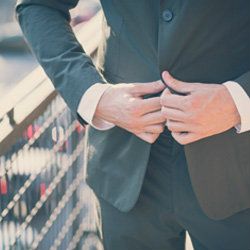 Having an available source of funds is vital to any busy business. Not only do our different credit card options offer that flexibility, they also help you to rack up rewards as you go.
We offer a variety of credit card options, catered to different business needs. Choose the one that works best for your business. You can even issue individual cards to employees with pre-set limits, preventing the struggle of sharing one card across multiple departments or even locations. Apply Now for one of our seven credit cards.
Summary
Make purchases online or in-store virtually anywhere around the globe
Competitive rates
A variety of options available to choose from:
Visa® Business Real Rewards Card

Earn 1.5 points for every net $1 you spend
$25 cash back with your first purchase

Visa® Business Cash Card

Earn 3% cash back on office supplies, cell phone, and internet purchases
Earn 2% cash back on restaurant and gas station purchases
Earn 1 point for every net $1 you spend on all other eligible purchases
$25 cash back with your first purchase

Visa® Business Card

Our BEST introductory offer
Save on interest and pay down your other credit card balances faster

Smart Business Rewards Visa® Card

Earn 20,000 bonus reward points when you spend $500 in the first 90 days
Earn 2 points in your top two spend categories
Earn 1 point on all other eligible purchases
All cards are fully loaded with features such as:
Separate business expenses, manage cash-flow and track spending
Free employee cards
Easily replaced if lost or stolen
24/7 live US-based customer service