Auto, Boat, RV and Motorcycle Loans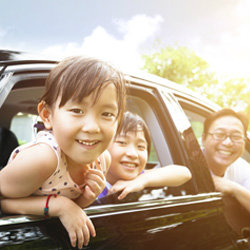 Pay for a new car or truck, boat, RV or motorcycle at a competitive rate. Our local lenders are here to get you out of the dealership and onto the open road faster!
Apply in person or using this online 24/7 application– your new car is just around the bend.
Summary
Competitive rates on new or used vehicles
A wide range of terms customized to your unique situation
Pre-approval available for extra bargaining power at the dealership
Refinance your current vehicle to potentially lower your rate
Local decision-making and processing
Attentive, friendly service from start to finish
Boat & RV Loans
We offer competitive rates on boats and recreational vehicles. Work with a friendly local lender to finance the ride of your life.
Let us custom-tailor terms that take your unique needs into consideration. Talk to us about your plans today. Adventure is calling!
A wide range of terms customized to your unique situation
Pre-approval available for extra bargaining power at the dealership
Local decision-making and processing
Attentive, friendly service from start to finish