Neighborhood Partners 50+ Club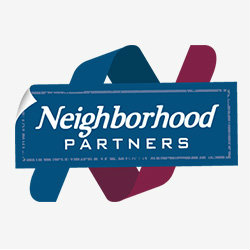 —Over 50? Join Neighborhood Partners!
Neighborhood Partners Rewards checking is not just a checking account: It's a club. And like any good club, there are some great perks:
Summary
Unlimited check writing/unlimited monthly transactions
Direct deposit available
One free box of wallet checks per year
Free cashier's checks and money orders
Personal banker assistance
Invitations to special activities and events
Neighborhood Partners Activities
ALASKA - August, 2020 (Still space available)
Neighborhood Partners will be sponsoring a trip to Alaska August 2nd-9th, 2020. Trip includes 7 night cruise on board the Emerald Princess, Ketchikan, Juneau, Skagway, Victoria, Endicott Arm, and more. There is still space available - call today!
SPRING BINGO'S 2020!! (CANCELLED!)
---
We will again be holding our annual Spring BINGO's at the locations listed below:
Mora - Tuesday, March 31st at the Zion Lutheran Church in Mora
Aitkin - Thursday, April 2nd, 1:00pm-3:00pm, at First Lutheran Church in Aitkin
North Branch - Tuesday, April 7th, 1:00pm-3:00pm at the American Legion Club, North Branch
Alexandria - Wednesday, April 9th, 12:00pm-3:00pm at the Eagles Club, Alexandria
THE BIKINIS - A NEW MUSICAL BEACH PARTY, at the Day Trippers Theater in Bloomington - 05/13/2020
Neighborhood Partners will be sponsoring a trip to the Day Trippers Theater in Bloomington, MN for a presentation of The Bikinis-A New Musical Beach Party. There is a lunch buffet included along with the show and transportation Cost is only $80 per person. Please call today to your nearest location to RSVP your ticket!
For more information about these trips please call your nearest location of Neighborhood National Bank.