Neighborhood Partners 50+ Club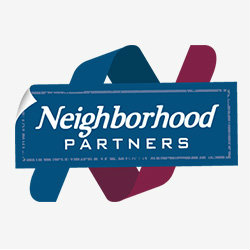 —Over 50? Join Neighborhood Partners!
Neighborhood Partners Rewards checking is not just a checking account: It's a club. And like any good club, there are some great perks:
Summary
Unlimited check writing/unlimited monthly transactions
Direct deposit available
One free box of wallet checks per year
Free cashier's checks and money orders
Personal banker assistance
Invitations to special activities and events
Neighborhood Partners Activities
The Looney Lutherans - Paramount Theater, St. Cloud - June 25, 2019
Join us for this fun performance of The Looney Lutherans at the Paramount Theater in St. Cloud. Cost is only $75.00 per person with North Branch or Mora pickup and $90.00 with pickup in Alexandria. Price includes the show, transportation and lunch at The Olde Brick House in St. Cloud. Be sure to sign up now as space is limited!
Minnesota State Fair Trip! - August 29, 2019
Your cost for the day is $60 which includes transportation and admission ticket to the Minnesota State Fair on August 29, 2019. We will be arriving at the State Fair around 10:00am and staying until 4:00pm to return home. Please RSVP with your nearest location and receive details on exact times of departure and arrival. Call today!
Stillwater Cruise/Trolley Tour - September 24, 2019
Just in time for fall colors we have planned this trip to Stillwater, Minnesota for a luncheon river cruise and a trolley tour, which leaves from Mora approximately 8:00am and has a pickup in North Branch. Come and join this fun one day trip for only $80 per person. Cost includes transportation, and trolley and river cruise tickets. Sign up soon, this one is sure to fill fast!
COMING SOON - INFORMATION ON
"HISTORIC CITIES OF EASTERN CANADA" (which includes Niagara Falls) Travel show is now set for 8/4/19 at our Mora location at 5:30pm. Please call and reserve you spot today!
For more information about these trips please call your nearest location of Neighborhood National Bank.