Gold Rewards Checking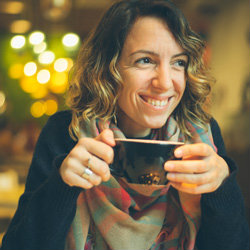 Earn tiered interest rates for your larger balances! Plus, this account can be ZERO FEE when you have $10,000 in a combination of deposit accounts, or $50,000 in combined loans at our bank!
If you go below the $10,000 minimum, there is a $10 monthly maintenance fee. However, you can earn relationship credits to offset the fee if that occurs.
Free convenient services like online banking and mobile banking with mobile deposit lets you manage your account 24/7
Our partnership with MoneyPass and InBalance ATM networks allow you to take surcharge free cash at thousands of ATMs nationwide.
Summary
Our Neighborhood National Checking Accounts offer:
Free online banking

First 20 payments per month are fee, $0.50 per payment thereafter

Free text and email alerts
Free E-Statements
Direct deposit
Nationwide surcharge-free ATM usage via MoneyPass® and In Balance® ATM networks
$50 minimum deposit to open
Gold Rewards Checking features:
Earn competitive, tiered interest on your entire balance as long as you maintain a minimum average daily balance of $500.
Unlimited check writing/unlimited monthly transactions
How to make it a no-fee or reduced fee account:
Reduce or avoid the $10 monthly maintenance fee by carrying a $10,000 combined balance in checking, savings, and CDs; or $50,000 in loans; or by earning relationship credits:*

$2 off your fee each month you receive an ACH credit
$1 off your fee each month you receive e-statements
$1 off each month you use your debit card at least 5 times
$1 off each month you maintain a Neighborhood National Bank savings account
$1 off each month you hold a Neighborhood National Bank CD
$1 off each month you have a Neighborhood National Bank loan