Certificates of Deposit (CDs)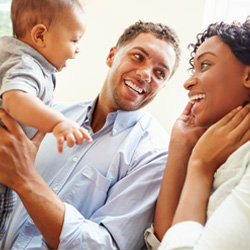 CDs take the guesswork out of investing. Set aside cash for a predetermined amount of time, then watch it earn competitive, fixed interest until maturity.
Unlike with stocks, there's no need to worry about CDs losing value. As long as you don't withdraw funds before the term ends, your investment will grow penalty-free at the agreed upon rate.
Summary
Fixed rates, higher than regular savings

Receive higher rates by selecting a longer term

Provides more guarantee than other risky investments
Set aside for future savings goals
A variety of terms available
Many interest payment options available, including:

Compounded quarterly
Paid by check, or
Transferred to another account monthly, quarterly, semi-annually, or annually

No setup or maintenance fees
Early withdrawals subject to penalty*
Minimum deposits to open a CD vary:

$500 minimum deposit required on 91 days
$1,000 minimum deposit required on terms greater than 91 days
$5,000 minimum deposit required for our 30 month "Step Up" Certificate