Christmas Club Savings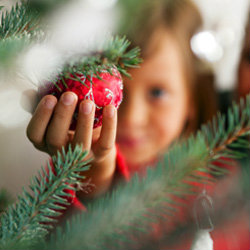 Give yourself the gift of a stress-free Christmas. Set aside a little bit of cash year-round so that when it's time to buy gifts for friends and family, you're ready.
Our Christmas Club Savings account earns competitive interest to help your money grows faster. You can also set up direct deposit and make savings automatic, then just sit back and relax while your money grows. We'll mail you a check for your full balance on October 15 — just in time for holiday shopping!
Summary
Set aside little by little, year-round for holiday-related expenses
Tiered interest on entire balance, accrued daily and compounded annually

Get preferred rates when you set up direct deposit

No monthly service fee
Unlimited deposits
Avoid holiday-induced debt and stress
Funds automatically mailed every October 15, just in time for holiday shopping
Early withdrawal will result in a penalty*
Free online banking
Direct deposit available
$10 minimum deposit to open