Remote Deposit Capture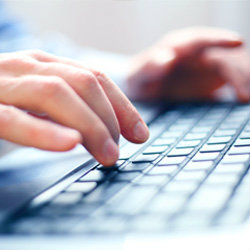 Running a business doesn't always leave you with time to run to the bank. Remote deposit capture lets you use a desktop machine to deposit checks right from your office. Skip countless trips to the bank — simply sign, scan, and submit!
***NOW FOR A LIMITED TIME, TRY REMOTE DEPOSIT CAPTURE FOR 60 DAYS FREE!!**
We've partnered with one of the nation's largest remote deposit capture providers to give you a seamless setup experience. They provide excellent web-based training and they're always available if you have questions. Contact us for details.
Summary
Convenient — Deposit checks from the convenience of your office.
Save Time — Simply scan and deposit checks electronically without taking time to drive to the bank.
Safe — Deposits are made over a secure internet connection.
Improve Cash Flow — Deposit cut off time is extended to 4 p.m.
Detailed Reports — Easy access to view images of scanned checks and reports right from your computer.